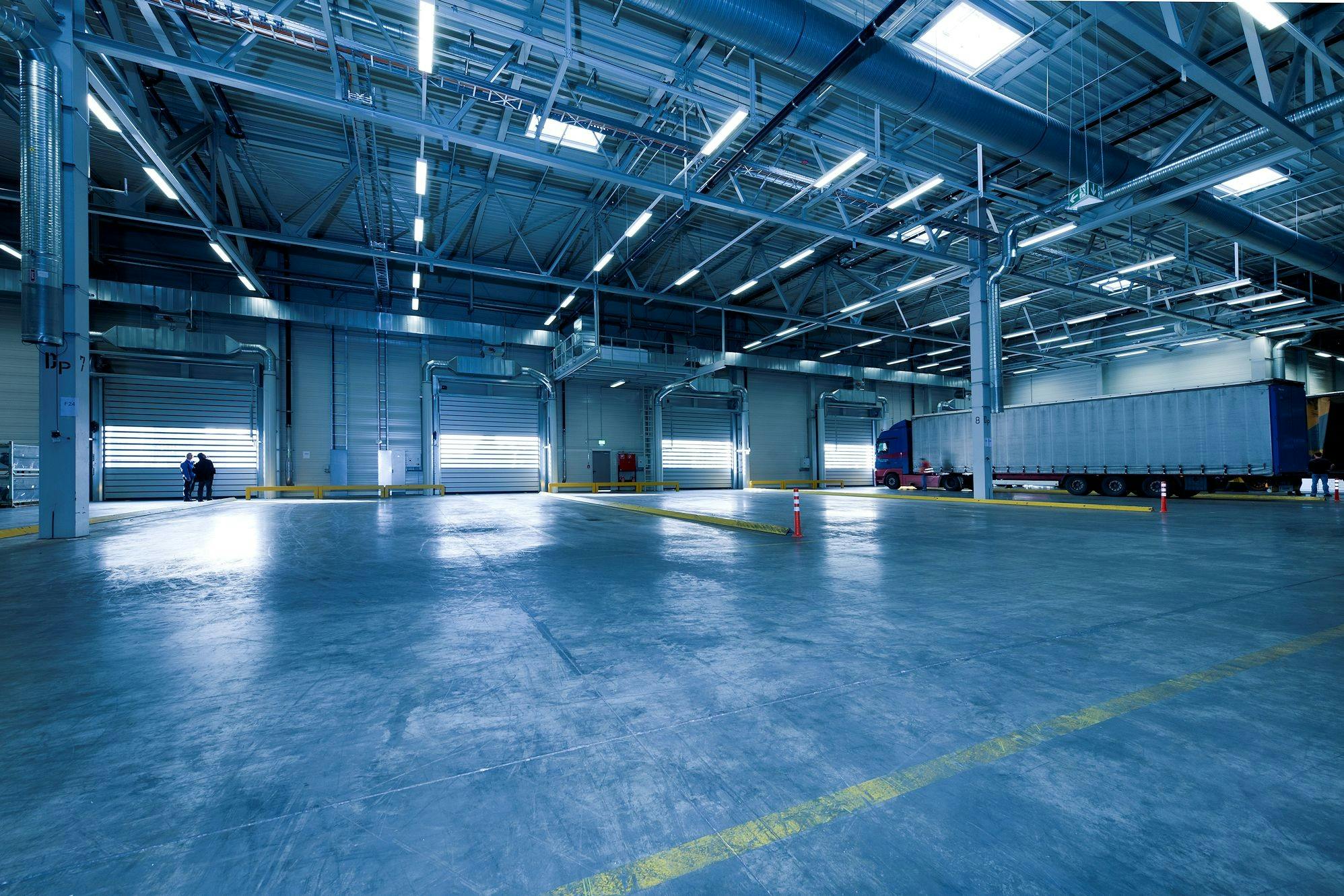 The need to meet same-day and next-day expectations has had a major impact on how warehouse and distribution center (DC) space is sought, secured and managed.
By LM Staff · July 10, 2019
While not without challenges, the U.S. economy continues to expand at a pretty healthy clip say economists—and a hearty consumer appetite for e-commerce is helping to lead the way.
Today, consumers both demand and expect fast deliveries, a precedent set by Amazon's investment in next- and same-day deliveries, a fact that has greatly affected how warehouse and distribution center (DC) space is now sought, secured and managed. Demand for this real estate sector (a sub-sector of industrial product) is very high, with vacancies registering today around 4.3%—the lowest ever. Historically, vacancies have hovered between 8% and 9%.
"We're seeing this trend across the Americas, regardless of region or market size, from the Inland Empire in Southern California, where vacancy is at 4%, to Toronto, Canada, where vacancy is at 1.5%," says Tray Anderson, logistics and industrial lead with real estate brokerage giant Cushman & Wakefield. "This is all driven by the fact that companies are now pursuing direct fulfillment for the first time, while promising shorter delivery windows for customers."
And to meet this boiling new demand, a strong pipeline of space is coming online every quarter. "In fact, 280 million square feet of industrial and distribution space is currently under construction, with the vast majority being for warehousing," says David Egan, global head of industrial logistics research at CBRE, a commercial real estate services company.
Challenges explored
As nearly every company making the move to order fulfillment is experiencing, challenges abound—and one of the biggest is finding space…any space. "Almost every place in the country is severely constrained," says Egan. "And the options are few for users entering the market. Finding the right building is important, but finding the best location is tougher."
The reason: e-commerce retailers require three-times the logistics space compared to pure brick-and-mortar operations, and they also need to be in areas with good transportation networks and closer to end-consumers. "Given today's demand for last-mile warehousing, there's pressure to get closer in to the cities, but that's hard to do when a building is that big," Egan says.
Consequently, users are pushing for bigger buildings with taller clear heights such as the one million square foot Amazon fulfillment center in Chester, Va. From there, consumers within a 300- to 500-mile radius can be reached within one day. "We have three floors of space that are equivalent to three football fields," reveals Dan Miller, director of operations and general manager at the Chester facility.
However, fulfillment centers are also being built with smaller footprints. Case in point: the 856,000 square foot center Amazon opened last year in Kansas City, Kan. The size of about 14 football fields, the center has some 2.4 million usable square feet on four floors.
Still, site selection is problematic, and established markets offer their own set of challenges. "Vacant warehouse space may be available, but, most likely, is the wrong type of space given ceiling heights and power capacity," says Chris Steele, vice president of the advisory division at Conway Inc., a domestic and cross-border corporate investment services firm.
Most users today need buildings that can accommodate materials handling systems and equipment, ceiling heights, internet bandwidth, and, externally, ample apron parking so that goods can be moved in and out of the facility without restrain. "Companies are finding that they must do more for trailer storage so that a driver can drop one trailer off and pick another up," Steele says. "Then there's the issue of providing parking for truckers who have timed out on their driving hours per FMCSA rules. If the facility was built 25 years ago, it's probably not appropriate."
The trend for time-specific deliveries is especially accelerating last-mile concerns, causing many DCs to be located near urban centers to be closer to consumers. Given the shortage of space in some markets, some users are turning to adaptive reuse of older industrial properties in cities like Baltimore, Philadelphia, Boston, Chicago and Toronto. "This has caused an interesting renaissance for older buildings," adds Steele. "These building do require refitting, as modern warehouses are not the same of as older facilities."
Human-centric issues
However, at the top of the list of site selection concerns now is finding and retaining employees given today's low unemployment rates. Enter human-centric design.
"In my experience, companies that have put an emphasis on quality of life and a positive work culture and have been able to effectively attract and retain employees, even when in direct competition with some of the largest industrial occupiers in the market," says Cushman & Wakefield's Anderson.
Given the uncomfortable temperatures in warehouse and DC facilities, heating and air conditioning is the most obvious amenity that could be offered to workers. But historically, such temperate environments have been uncommon. "Putting AC and heating in these buildings comes at a big cost," Egan says. "And depending on how the lease is written, the utility bill either goes go to the owner or the tenant."
Today more buildings are being built with comfort in mind. "Workers still go to work where the salaries are the highest," says Egan. "However, they will also go where they are more comfortable."
Other amenities are finding their way into DCs such as basketball and bocce ball courts, lunch facilities, locker rooms, ping-pong tables and workout rooms. "The cost is minuscule…say $10,000 extra on a $125-million project," says Eagan. "However, it's not a needle mover for hiring or job retention. Wages are."
Still, Scott Ellis, general manager at the Navy Exchange Service Command (NEXCOM) in Suffolk, Va., points to the recent addition of a snack room filled with food options operating on a pay-as-you-use honor system. "At NEXCOM, that room has made a world of a difference in employee morale," he says.
Hot markets
What markets are hot? CBRE's Egan says the middle of the country—Atlanta, Chicago, Ohio all the way down through Tennessee, Kentucky and the Carolinas. "Unlike in previous cycles, the concentration of activity is no longer in the top 10 metropolitan markets," he says. "Those markets are very good, but activity is filtering to the next 10 to 15 markets. For example, you need to set up in Minneapolis, not service Minneapolis from Chicago."
Locations at or near seaports, airports, intermodal hubs and inland ports are attractive. The Port of New York/New Jersey has resulted in millions of square feet of warehouse space along I-95 and into Pennsylvania's Lehigh Valley. Rickenbacker International Airport, which brings in large volumes of goods for big box retailers in the Midwest, has spurred significant distribution center development in the Columbus, Ohio, region, as has the BNSF intermodal hub in Kansas City, Kan.
Chattanooga, Tenn. has a lot of existing warehouse space, yet very little new development. Charles Wood, vice president of economic development at Chattanooga Area Chamber of Commerce, says he expects this to change given Georgia Ports Authority's new inland port in Northern Georgia.
In the meantime, markets such as New York, New Jersey, Washington, Baltimore, South Florida, California and the Seattle area are critical due to their high populations, but have entry barriers such as scarce and expensive land, environmental sensitivities, high construction costs and challenging zoning and entitlement processes. "In such markets, vacancy rates might be 1% to 2%," says John Connor, CEO of Duke Realty, a real estate investment trust company.
Rising construction costs, low vacancy rates and new peak rents in primary markets have spilled over and caused surges in rent growth in several secondary markets such as Las Vegas, Austin, Portland and Reno as well. From a build-to-suit perspective, Connor says markets like Phoenix are still very attractive. "While run-times to acquire space are high, access to labor is also readily available," he says.
Travis Durfee, senior vice president and market officer of the Bay Area at Prologis, points out that his company's strategy is to position its portfolio close to consumers. An example is the Prologis Oakland Global Logistics Center currently being developed on Port of Oakland grounds.
"Part of the now decommissioned Oakland Army Base, this project is unique in that is serves both first-mile and last-mile customers," says Durfee. "First-mile customers can use the port and nearby interstate highways to deliver goods throughout the West Coast while last-mile customers can quickly reach the local population of 10 million in the Bay Area."
Going forward
Today's need-for-speed gives logistics operators little choice but to implement automation, that, in turn, has a major impact on warehouse size. As a result, DCs will continue to get bigger, and clear heights—once at 24 feet then 44 feet and now 65 feet—will get taller, consultants say.
"Clients who deal in high volumes and less bulky products are already taking advantage of carrying more SKUs thanks to automated handling systems," says Connor.
Amazon has singlehandedly changed the market for warehousing and DC space. But other companies such as William Sonoma that have changed their business models are increasingly driving warehouse and DC development. "Today they look at the store as a showroom where customers can see and touch product," says Connor. "This see and touch has resulted in 52% of their sales coming from the Internet and, hence, the DC."
Going forward, experts see DCs getting bigger and technological advances getting better.
"At Prologis, we're leveraging our scale, investing in technology and compiling and analyzing data to help our customers run their businesses more efficiently," reports Durfee.
An example is Prologis Labs, a 13,000-square foot space in San Francisco that has been outfitted with working racks and loading bays with a focus on logistics components for digital supply chain/digital warehousing, attributes of the next-generation distribution center and transportation and urban fulfillment.
"We're partnering with our customers currently testing new technologies like energy-efficient lighting, product movement and tracking systems, and autonomous forklifts and robotics," Durfee says.
Steele says that he sees the third-party logistics concept morphing into collaborative warehouses and consolidation centers across different manufacturers and retailers. "And then, there's the issue of how drones will fit into all of this. Stay tuned." he adds.
Source : https://www.logisticsmgmt.com/